Vbox : Global Network Connections
Do you need Secure Flexible Global Connectivity ?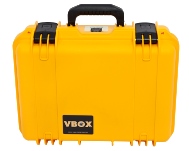 In an ideal world if you are a Project, Automation or IT Manager you want:-
Pre-Systems Acceptance Testing
To provide Temporary, Secure Connectivity allowing accelerated pre-SAT testing of multi-vendor systems even in different geographical locations !
To iron out potential integration issues with these systems before they get delivered to the Customer Site.
Troubleshooting
To seamlessly swapout an Ethernet enabled industrial subsystem (e.g.in-line Printer/PLC/SCADA/ERP system) on a line to connect a "like for like" device located at the Vendor location to test or troubleshoot difficult issues without any system re-configuration or shipping in a replace device/system ?
Remotely access a Server/PC system without a Network interface
To allow a Vendor to remotely support (view-only/control at BIOS level) a Server/PC in a secure location that is not allowed or capable of connecting to the internet ?
The solution, - the VBOX, it's guaranteed to change how you work forever !

PICTURE